How to measure your old sail or rig

New sails - now you have to measure
We have made sails and lazybags to almost every type of boat where is. So it is very likely that we have measures for your boat. These measures will appear on your order page when you have ordered. Then simply control and approve the measures.
It is easy to do it yourself
Most people choose to measure their own sails which is actually easy to do. When you see the measurement form, it can seem a bit overwhelming and many of our costumers are worried that the measures will be wrong. It seldom happens. The most common mistake is that the measures are switched around, but our sail designer is thorough and compares your measures with the measures of our database. If something seems wrong, we will of course contact you and double check the measures.
Measurement forms and guides
Our new measurement guide:
Measurement guide - mainsail, genoa and lazybag
Please note that you do not need to take all the measure. When you have an order with us, we will send you the few measures we need
Here you can find our measure guide to your mainsail, genoa, jib and lazypack/lazyjack.
Measurement forms and guides - mainsail, genoa and lazybag
.
Please note, that we do not need all measures from this guide. We'll send you an email with the measures we need.
Colors on Lazybag, UV protection etc.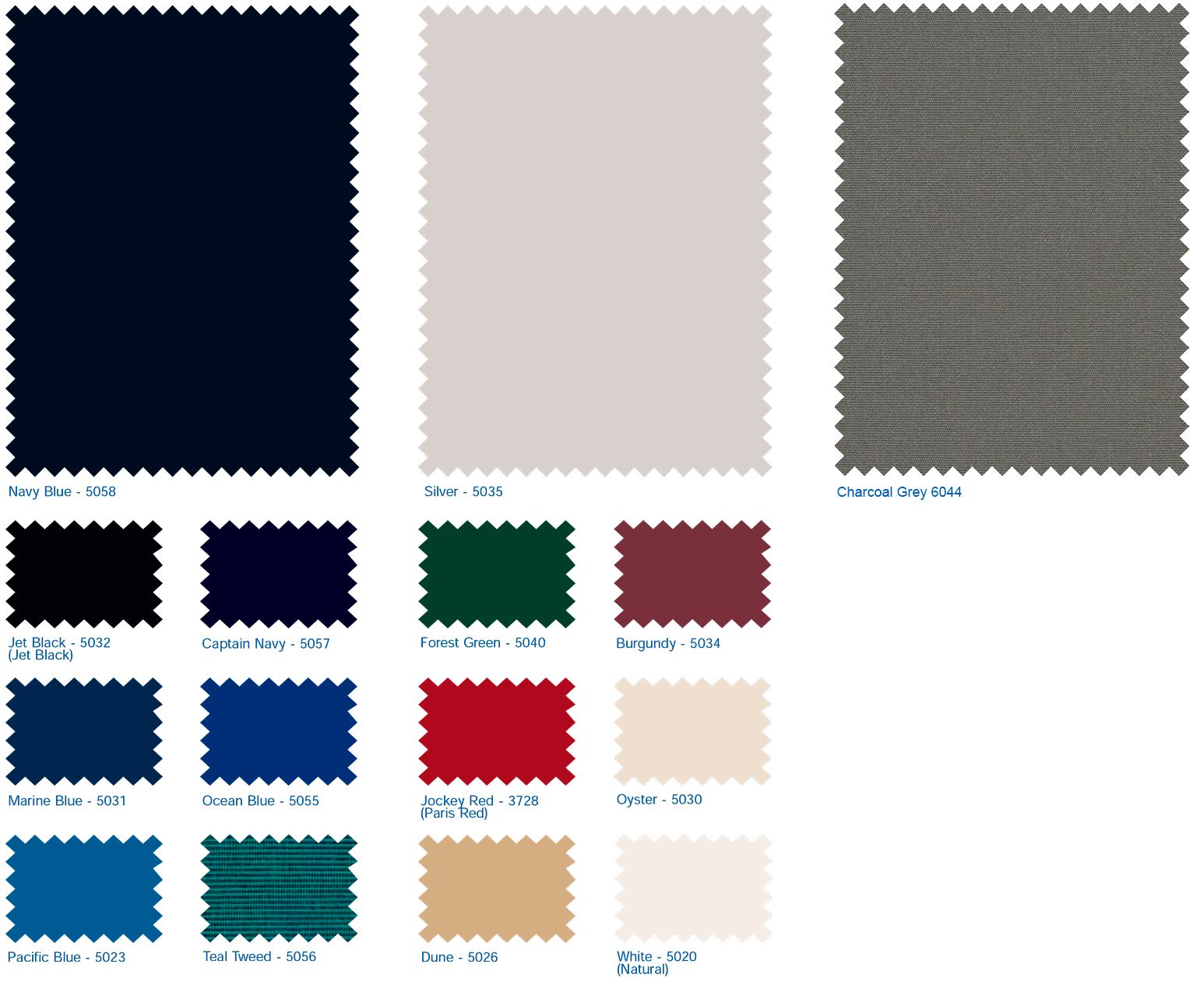 Click to enlarge

Call us!
If there is anything that you are in doubt about, feel free to call us. It is your responsibility to deliver correct measures and leave the rest to us to ensure you get the perfect sail for your boat. If we are ever in doubt, we will not start sewing your sail. We can't always check roach size, so if this is more than 10% as standard, please write this too.
It's disappointing to receive a sail that has to be returned, because it doesn´t fit properly. We don't compromise when it comes to standards.
---