What do customers say about our sails?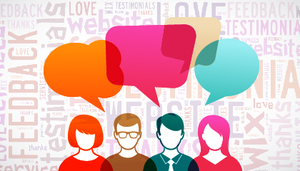 One of the best things about working hard is when you get complements for your work. We work hard and we fortunately get a lot of good feedback. We do everything we can to deliver the best sails and provide the best service. It succeeds in most cases. If there´s someone who talks a lot together, it's sailors. Therefore, we do a lot to make sure that (the few) unhappy customers will be happy in the end.
Below is a selection of what our customers say about our sails and lazybags
27. January 2020
Hello again!
Finally we had a day with sun and dry weather to hoist the new mainsail!
It looks very nice and everything fits nicely. We didn´t put on the batts
and I think we need to adjust the mast pre-bend slightly but I kinda felt
that already before considering that the mast is pretty much straight now.
In total, I´m happy and can´t wait till springtime to go sailing!
Best regards
--Per
9. June 2019
Your headsail îs not good. IT îs excelent! Thank you very much, Ioan Adrian Vilau
17. maj 2018
A big thanks to Resen Sails for the new sails.
/Lars Skovbo
6. January 2018
Hej
Har idag hämtat ut min segelleverans och allt såg bra ut. Jag ser fram mot maj månad då jag kan prova seglet i verklig miljö.
Tack för en snabb beställningsprocess och leverans.
Hälsningar
Lars
4. July 2017
Dear Christina,
only now we reached our summer residence, our boat and your sail, that you shipped end of april.
It fits perfectly, is really well made and we are very happy about it - and I am sure, it will last a while :-).
We will recommend you to our friends here in Mallorca.
Thanks again and best wishes to all of you.
Arpad
Arpad Bondy Filmproduktion
13. August 2017
Dear Resen Team,
this weekend I had the opportunity to sail my new sails on the lake of zurich. Everything fits perfekt. It's quite a big difference to the old ones. It was a great pleasure.
Thanks
Best Regards
Patrick
17. July 2017
Seilet er ankommet og prøvd. Det fungerer helt ypperlig! Gleder meg til å dra på tur. Tusen takk for jobben! God sommer fortsatt. Atle.
27. Juni 2017
Thanks for great service and beautyful sails. Its up already and fits perfect.... Greetings Hörður Iceland
7. November 2017
Dear Tim and Christina
I have received the main sail and thank you very much for the prompt service! The sail looks great and I hope it will fit. Because my boat is already on the trailer and covered for winter so I cannot make a trial with the sail. But I think it will fit perfect. Here we already got some snow on the hill near Zurich and the sailing saison is unfortunately over..
Thanking you again and best regards
Jost Bischofberger

Update
16. Maj 2017
Hello Christina and Tim
The sailing season has started in Switzerland on the lake of Zurich and
I have installed, and sailed already with the new mainsail. It fitted
absolutely perfect on my X79 yacht as per my measurements and also the
quality of the sail is super. It is a considerable improvement of sailing
compared to the old sail. I will certainly recommend RESEN sails to any
sailor who wishes to replace a sail!See attached photos
I highly appreciate also the professional work and very professional
service.
With best regards
Jost
11. May 2017
Hello dears,
I received my genoa yesterday and I was able to try it, all is well.
Thank you and I will contact soon for the mainsail and maybe an asymmetrical spinnaker.
Best regards
Frédéric
Hi Christina and Resen Sails
Our chat log on the website has now closed but I just wanted to say thank you for the Genoa, we had a lovely evening sail yesterday, although there was barely any wind, and the sail set perfectly. The cloth is beautifully crisp and the UV strip looks real nice when it is furled up. With the matching wind breakers our 20 year old boat is starting to look really smart in her slip at the marina.
I must admit we were a bit unsure spending a large sum of money and being responsible for the measurements ourselves but everything worked out perfectly.
We also need a new Mainsail but we will have to wait until we have saved up a little more cash, you will hear from us as soon as we have it!
Many Thanks
Dan and Alex Lucas
10. July 2016
Dear Christina and Thomas
I have now received, installed, and sailed with the new mainsail. I have NO negative observations, it fitted absolutely perfectly and is a considerable improvement to my old sail. I will certainly recommend RESEN sails to any European who wishes to replace a sail. If you have a forum for your customers, I would gladly post a note.
So, congratulation to the Resen Sails team, very professional work and very professional service.
Robert
Hello there at Resen sail.
In Snekkersten Skotterup Yacht Club we have a 806 as a sailboat, for adult learners who want to learn to sail.
I am an instructor at the boat and it is me who is responsible for it and that everything´s in order. For a long time I have wanted a frame new sails for it as I´m sailing regatta with students every Monday.
In August we got an amount from a sponsor for a new mainsail for the 806´er and I was also lucky that I got sponsored a new jib from a very very nice sailmaker.
The sails were ready in the beginning of September but for different reasons we first tried them on the last Monday match in September.
Normally we become no. 3 or no. 4 on the Monday matches !!
But on the last Monday match there was, due to the new sails, very much height and speed of the boat. It gave as a result that we beat them all and that there were 4 min and 51 sec to no. 2.
The other crews asked us where we had bought the turbocharger !!!
They are some fantastic sails you have made for us, they stand very good, are precise on the curves and easy to trim.
Thank you very much.
Yours sincerely
Erik Magius
Hi Tim
Just want to give feedback after the sail has come up. Have now tried it a few times and can only say that it is absolutely a wonderful pleasure to sail with.
The sail works almost like "tailored" to the boat - pretty amazing !!
In addition, thank you for stopping by with the sail.

The best greetings
Leif
Hej med jer!!

My new genoa is now mounted and fits fine. Don´t know how she sails with it yet.... ;)

Best regards

Bjarne
Hello Tim og Thomas.

Our Lazybag is now mounted and in use.
We would like to express our joy over our new Lazybag. Super nice work and it fits perfectly. Thanks.
In the near future, our mainsail needs a replacement, and we will return.

Yours sincerely
Jan
Now I've got my new mainsail from Resen Sails. It looks really good, and concerning quality of the cloth, stitching, reinforcements etc. there is certainly nothing to get by.
We have only sailed a few hours so far, and with my knowledge of sail shape and who solely is a trip sailor, I think that the sail stands really good, it's certainly easy to see that the old sail was an outsailed cloth, but okay, it was also 20 years old.
I am certainly happy with my new sail, but certainly also with their customer service with monitoring by mail, SUPER.

Many greetings
Kurt Pedersen
Hi Tim.
Has been out sailing with the new sails yesterday and they fit perfectly, and the boat sails much better now than it did last year, thank you very much for that.
Dear Resen Sails. Thanks for the deal. I have received and mounted the sail. It actually surpasses my expectations. It's fine made of high quality craftsmanship. I recommend you in the future where I can.
Hello Tim og Thomas

Now we have tried our new mainsail and Lazybag and I just want to provide some feedback on our experience.

Mainsail and Lazybag looks great and they work as intended.
It was great to go sailing with a mainsail which didn´t hang like a sack and where the profile is stable.
We could immediately notice that the sail pulls significantly better than the old sails and that we can achieve a better height.
The sail is nice and flat (when that´s what it´s supposed to do).
The Lazybag is super finely made and I'm already sure that we will never settle for a traditional boom cover anymore.

The only small things we've had troubles with was the Rudgerson sleds which was tightly squeezed in the coved, so I had to file some of them to get them to run. It is rooted in that the wagons are made of injection molded plastic and the T on the wagons are rounded towards the bottom of the coved, so I had to get a hold of the file and flatten them a bit (our coved is flat at the bottom). When they are injection-molded all the inside corners are rounded and as the edges on my coved is quite sharp, I also had to have a small square file into the tracks on both sides of the T on the sleds. (The problem was solved).

When we went sailing we suddenly discovered that the sign of class wasn´t entirely correct. I do not know how it happened to your sailmaker but the S standing vertically through the C on the sign of class was unfortunately inverted.

These things don´t change the fact that we are very pleased with both sails and Lazybag and we can certainly do business with you again.
Hello Resen Sail
I have now received and mounted the Lazybag I ordered and it fits perfectly and looks great.
No problems with the mounting, however, it had been nice that it had come before the mast was put on, so even though it took a long time, then you certainly has a satisfied customer.
Hi Tim og Thomas.
Today I have received sails and Lazybag, it's incredibly fast, it looks really fine and I highly recommend you at the yacht club and all around.
However, I could have wished for a mounting instruction for the Lazybag.
Best regards and a Happy New Year to you all.
Some of the articles are translated from Danish.
---